Smartwatch, the perfect accessory for you
Do you want a fashionable and functional accessory? Look no further, what you need is a smartwatch, the perfect combination of a classic accessory and the most functional and intelligent technology.
When we talk about a smartwatch we are talking about something more than a watch, not because it is not possible to check the time, but because the functions it offers go further, since by linking it to your smartphone you get the possibility to check your notifications, messages and Calls without the need to take your phone, everything is within reach of your wrist, which is very favorable in situations where consulting the screen of your smartphone can be uncomfortable or inconvenient. In addition, some models are designed to accompany you in your exercise routines, do you want to go for a run but do not have space to carry your phone? This is no longer a problem, you can take your smartwatch with you and not worry about not seeing an urgent message, also these devices are designed to monitor your physical activity, they can count your steps, the distance you have traveled, the calories you burned, your blood pressure, etc.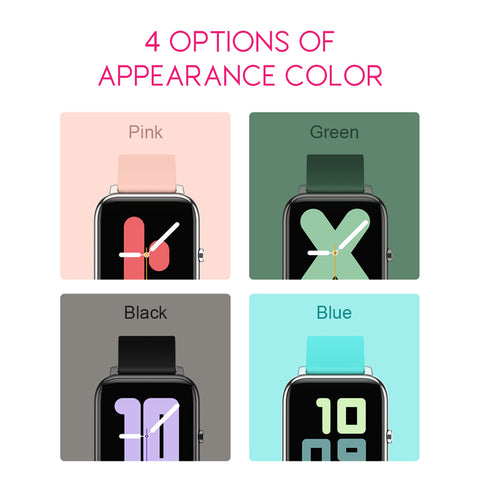 They really are a great company for those who practice any sport, but in addition, many models give you the possibility of listening to music, recording voice or taking photos and the designs are very aesthetic and you can find them in different colors or materials that suit your taste. As you can see, a smartwatch is a great acquisition, it works as a fashion accessory, but it is also a very useful and functional tool.