5 tips to take care of your Smartwatch
In recent years these devices have become a very useful tool to help us with some tasks of daily life, with them it's possible to monitor your physical activity, to listen to music or check your messages. Its most distinctive feature is to be able to check notifications or check your smartphone without having to take it from the bag, just by looking at the watch on your wrist you can access multiple functions of your cell phone, which makes the smartwatch a very convenient and an excellent acquisition. That is why we have found it pertinent to make a list with five basic tips to take care of that valuable device.
1. Read the instructions
When you buy any product, it is always essential to read the instructions carefully, in this way you make sure that the care you give to your device is correct and you avoid any inappropriate use for which it is not designed.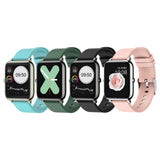 2. Take care of the battery
Something that you must take into account with all your electronic devices is the charging time, remember to disconnect your device when the charge is 100%, otherwise you will reduce the useful life of the battery, also make sure that the charge is complete before disconnecting it.
3. Waterproof?
Make sure to check the waterproof rating, as not all devices can get wet, or if they are waterproof, not all can be submerged. In case your smartwatch is not waterproof, keep it away from humidity, try to store it in a dry place. If it is waterproof but not submersible, avoid putting it in water, there is no problem if it gets wet, but the water has pressure and density, if your device is not designed to withstand them it may stop working.
4. Keep it clean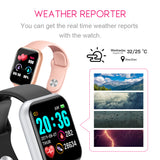 Try to keep the screen clean, do not adhere elements that are not designed or compatible with your smartwatch, as they can damage the screen. There are covers or screen protectors specially designed for each device and they are not always essential, so it is important to read the instructions.
5. Consider your activity
There are different designs, some are made for sports and others are not; consider the activity you are going to do, in this way you will be consciously choosing if you want a smartwatch for when you exercise or for everyday life. In the same way, if you are going to carry out any work that physically compromises your device, better remove it before and use it again as soon as you finish.